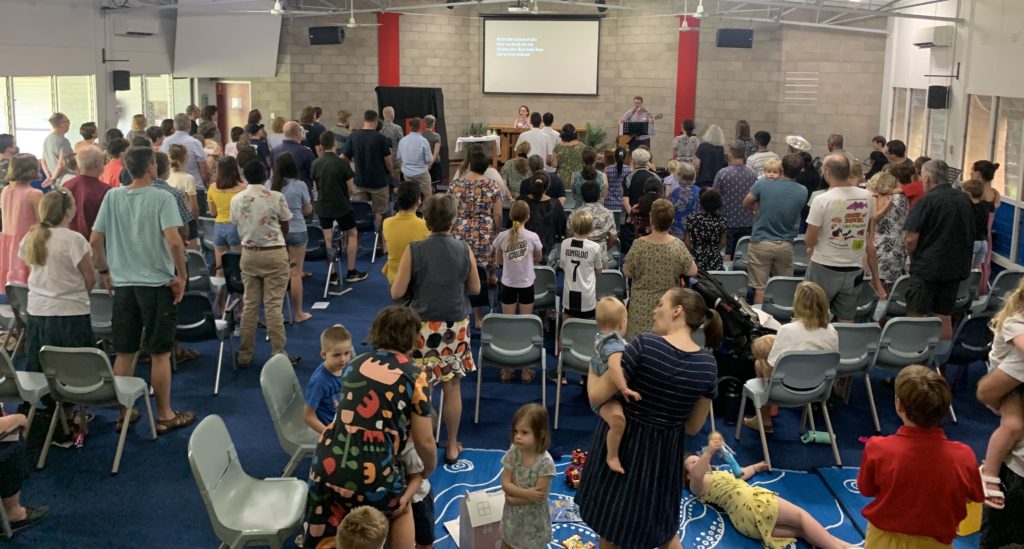 At St Peter's, we love welcoming newcomers to Darwin, and helping them to belong in our church family.
We use the word 'family' to describe ourselves, because Jesus ushers people who were formerly strangers into God's household (Ephesians 2:19). Families can be loud and messy and it isn't always easy to get along, but we are convinced that Jesus is at work in us as we rub shoulders in the shadow of his cross.
At St Peter's we have health workers and teachers, firefighters and pilots, stay at home parents, students, retirees and everything in between. We work hard to make sure people of all ages and stages belong in our church family, and we have programs particularly for children and youth on Sundays and throughout the week.
One of the main ways we get to know and care for each other is through our Bible study groups. We have mixed and single-sex groups which meet morning and evening and even on Saturday. We think being part of a Bible study group is the best way to get connected at church with other believers and seekers.
If you're moving to Darwin or looking for a church, we'd love you to join us as we help everyone grow in Jesus Christ.