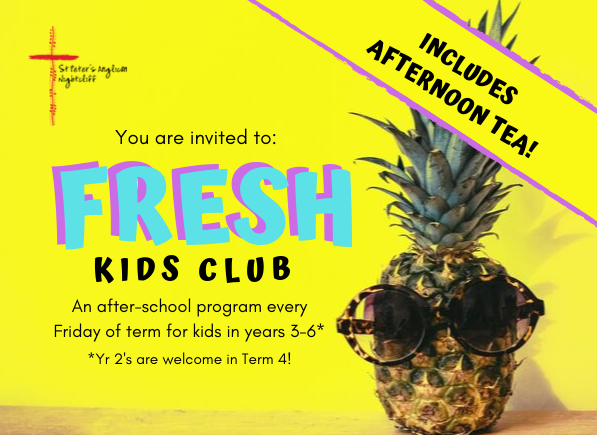 At FRESH Kids club we eat food, play games, make craft and learn about Jesus from the Bible. We have a loveable and motley crew of kids from different schools around Darwin, with different family and church backgrounds.
FRESH Kids Club is overseen by Laura Wolfenden, the Children and Families Minister at St Peter's. All leaders are compliant with safe ministry checks and practices. If you have any questions or would like to find out more, please email Laura at laura@stpetersnightcliff.org
_______________________________________________
FRESH Term 3, 2023 is starting Friday 4th August. To register for the first time please click here. If you have registered previously this year please use this link to pay for Term 3.