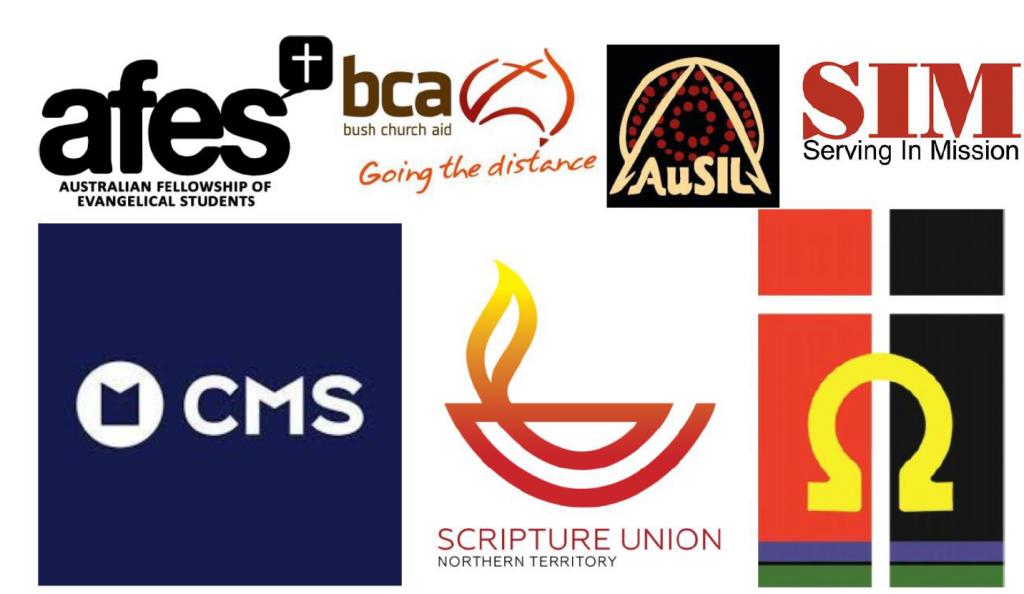 We are convinced that the good news about Jesus matters for everyone. One of our primary tasks at St Peter's is equipping and sending everyone to serve in word and action. We also support others who have gone out to proclaim Jesus' love, teaching, life, death and resurrection to those who don't already trust him as their Lord and Saviour. St Peter's partners with a variety of ministry organisations in Australia and around the world. We support our ministry partners financially, through our prayers and other practical means.
Below are some details about our ministry partners.
Australian Fellowship of Evangelical Students (AFES)
The Jenner Family
in Darwin
CDU Christians at Charles Darwin University
part of the AFES – Australian Fellowship of Evangelical Students
Tony and Rachel came to Darwin to begin a full time ministry at Charles Darwin University with the Australian Fellowship of Evangelical Students. CDU has around 3000 full time students that primarily come from the Northern Territory. CDU also has 680 international students from over 55 countries. It is a great opportunity to proclaim Christ to local Territorians and the world at our door step. Tony is chaplain at the Uni and sees his role as working alongside the churches to train, encourage and build up a generation of students to love, honour and serve the Lord Jesus. In God's grace we pray that many students will submit to Jesus as Lord during their time at CDU and go on to serve him with their lives in Darwin, NT, Australia and beyond. They have three active and delightful boys, Jadon, Tobias and Brandon, and a daughter Althea.
AUSIL – Australian Society for Indigenous Languages
The Australian Society for Indigenous Languages (AuSIL) is committed to serving indigenous language communities in Australia and the Timor region by means of linguistic research and documentation, translation, training, and the development of language resources. Our work began in Australia in 1961 and expanded to include languages communities in the Timor region in 2002. We are a not-for-profit organisation registered under the Associations Act in the Northern Territory, Australia.
Bush Church Aid (BCA)
Jim and Natalie Watson, with Jesse, Matthew, Luke and Isabel
The Watsons have served with BCA since 2004; for 13 years in Kununurra and four years at Nungalinya College in Darwin. In 2023 Natalie commenced a part-time role for the Diocese of the Northern Territory as their Women's Pastoral Ministry Worker. She visits women in prison, pastorally supports victims of domestic violence, and helps a team with trauma healing workshops.
Topher Hallyburton and Chica Lorrain, with Daniel and Laura
The Hallyburton's have moved to Alice Springs after serving in Darwin with BCA and Scripture Union for four years. Topher is training as an Assistant Minister at the Anglican Church of the Ascension (with former Field Staff Kristan & Kathryn Slack). Alice Springs is a multicultural city with a high Indigenous population.
Church Missionary Society (CMS)
Karina is partnering with the campus ministry organisation, Groupes Bibliques Universitaires (GBU) to share God's word with university students. She is working to encourage and equip local believers, especially in evangelism and to engage French students with the person and work of Jesus.
Karina is now living in France and is studying intensive French at language school.
Nungalinya College
Nungalinya College is a Combined Churches Training College for Indigenous Australians. The College is situated in Casuarina, a northern suburb of Darwin, Australia's gateway city of the North.
'Nungalinya' is an Aboriginal word used by the local Larrakia people, whose land includes the Darwin area. The word refers to Old Man Rock, a reef lying off Casuarina Beach, which can be seen at low tide, that was a place of learning for the young men. The Larrakia people themselves suggested that the College use that name reflecting its identity as a place of learning and also the biblical idea of the "rock" of Christ as the foundation for our lives.
We acknowledge the traditional ownership of the Larrakia people over the land on which our campus is built.
At Nungalinya College we train men and women for leadership roles in churches and communities, and in exploring the Bible and Christian faith contextually. We train family members to make sense of the wider community and to learn its ways, so as to participate healthily in holistic community life while celebrating and strengthening Indigenous identity.
Scripture Union Northern Territory (SU NT)
SUNT – Scripture Union Northern Territory is a movement of volunteers from a wide variety of churches who are committed to working with children, young people and families.
Programs give participants positive experiences and help them learn and grow together. Within each program, people have the opportunity to hear about the Christian faith in a non pressured environment so they can make their own decisions in relation to faith and beliefs.
Scripture Union is a not-for-profit organisation whose major source of income is from individuals and churches who see value in SU ministries.
Andy and Cathy serving with SIM
Andy and Cathy and their three daughters are serving in West Africa as long term missionaries with SIM. Andy works as a GP Obstetrician in the maternity department. They enjoy being part of the team, connecting with the local church, and sharing their hope in Jesus with people they meet.