Click here for our livestream.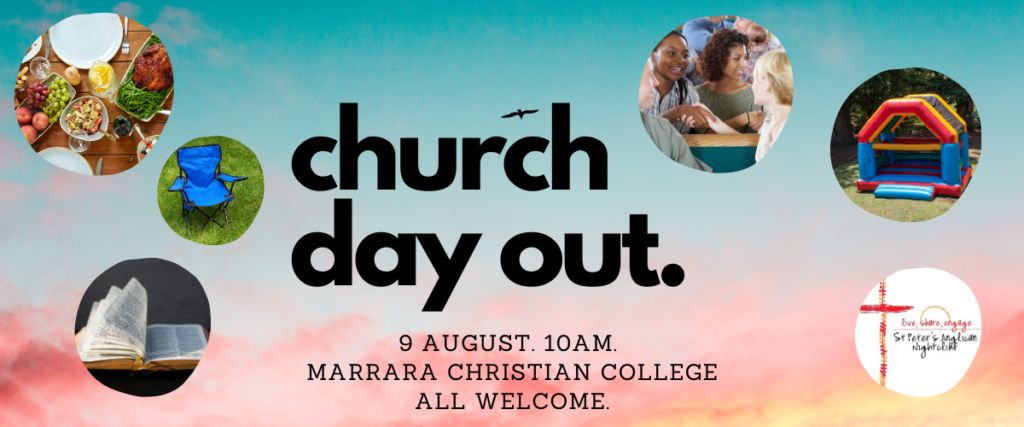 St Peter's Church Day Out is this Sunday 9th August. This will be a great opportunity for our three services to come together to learn from the Bible and fellowship together. Please let us know you are coming by filling in this short survey.
Please note that there will be no regular services at St Peter's this Sunday.
Welcome!
St Peter's is a welcoming Bible teaching church full of diverse and ordinary people in the northern suburbs of Darwin. We are convinced that Jesus is alive and worth living for. So we meet together each Sunday to hear what God says in his word, the Bible, and to love one another.
We welcome people of all ages and stages of life, regardless of racial background, Christian understanding or length of time lived in Darwin.
Why not come and join us? We'd love to meet you in person.
We are thankful to be able to meet again face to face since the easing of Covid restrictions. In order to accommodate everyone we will meet in 3 services, at the new times of 8.30am, 10.30am and 4.30pm.
We have a Covid-19 safety plan in place and will adhere to physical distancing measures and health and hygiene principles.
To find out more, click here.