All our members are encouraged to minister and serve in the church. The paid ministry team are here to equip the saints for works of service.
Rector – Joshua Kuswadi
Joshua is married to Joanna and they have three kids (Tom, Sophie and Christian). He loves the opportunity to teach others what he's been learning from the Bible. Before moving to Darwin in July 2013, he was an assistant minister at St Matthias, Centennial Park in Sydney. He also has a passion for supporting ministries beyond the local parish and previously was involved with the Church Missionary Society (CMS).
He loves exploring more of the city of Darwin, working out what makes it tick and meeting people from all over the world and Australia who call this city home.
Day off: Friday
Youth ministry – Bruce Chapman
Bruce is married to Jodi and they have four children. He is part time at St Peter's and part time in the broader NT Anglican Diocese.
At St Peter's, Bruce has pastoral oversight of the youth. He has a variety of preaching and teaching roles both within and outside the church.
The Bush Church Aid Society of Australia (BCA) funds his work as the NT Anglican Diocese Youth Minister. In this capacity Bruce travels throughout the Northern Territory to encourage and build up youth and leaders.
Day off: Monday
 Children and Families Minister – Laura Graham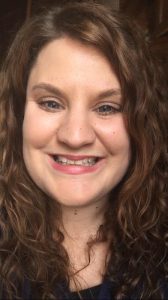 Laura visited Darwin in May 2015 and is delighted to return and oversee the ongoing work of kids ministry at St Pete's. She loves seeing children understand their place in the story the Bible tells, as they come to know and love Jesus.
Before moving to Darwin, Laura studied theology in Newtown and spent a lot of time hanging out with kids at church in Sydney.
She loves animals, especially frogs and large dogs, as well as brunching, writing, swimming, crafting and being an Aunty.
Days off: Friday and Saturday
Administration Assistant – Jenny Riley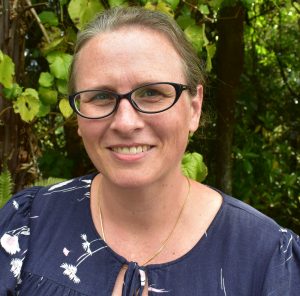 Jenny works in the church office doing the admin tasks that help make St Pete's tick. She is married to Richard and they have four children (Jack, Nicholas, Caitlin and Matthew). Originally Sydney southerners they moved to Darwin in 2000 for 6 years. In 2017 they returned to Darwin with Richard working as the director of Scripture Union. In 2019 they have begun a new ministry with Richard beginning the role of minister at Darwin Presbyterian Church.
Jenny enjoys spending time with her family, discovering new places to explore around Darwin and marvelling in God's creation, wonder and glory particularly when watching the amazing Darwin sunsets.
Office Hours: Monday, Tuesday, Thursday 9am – 2:30pm and
Wednesday 11am – 2:30pm